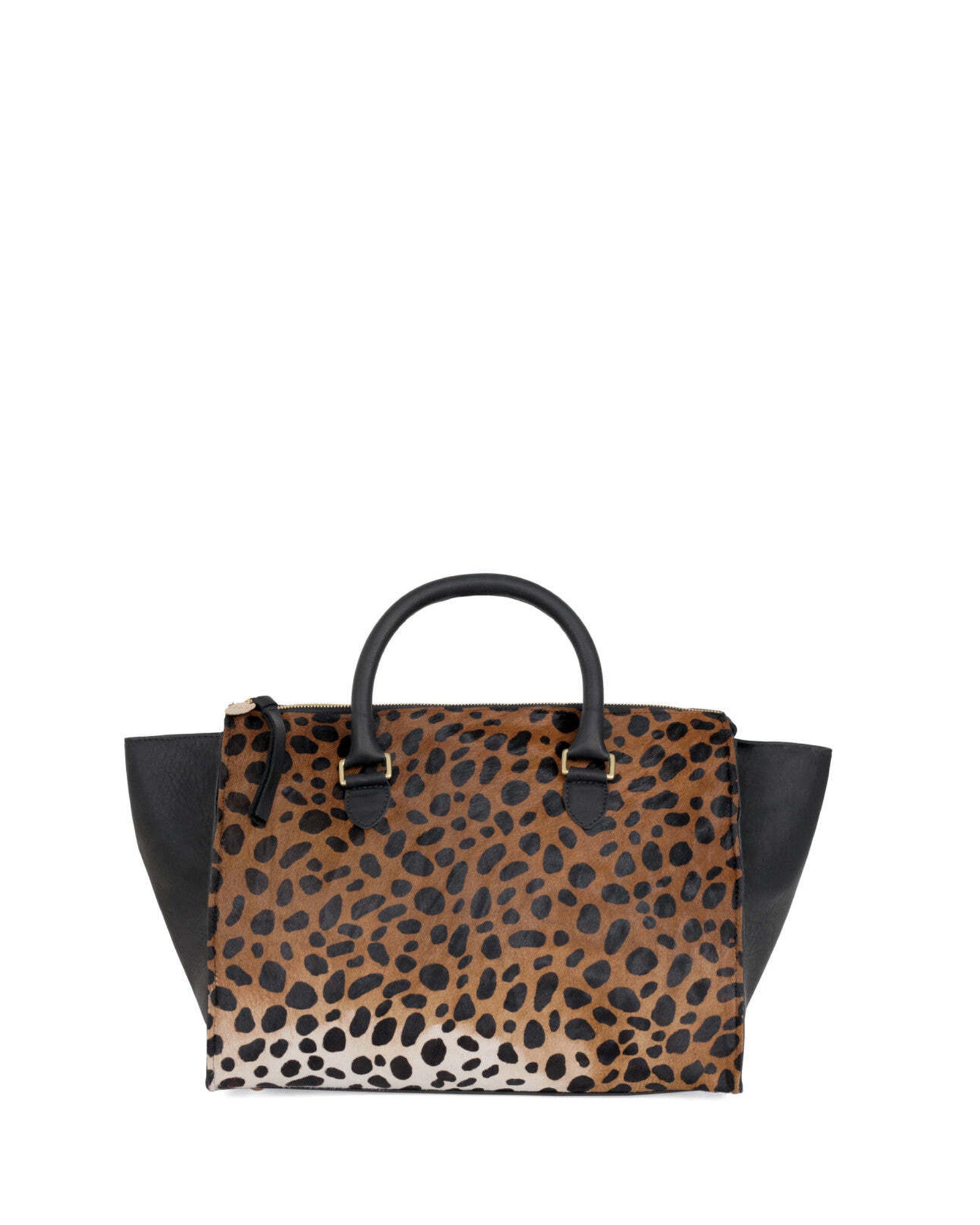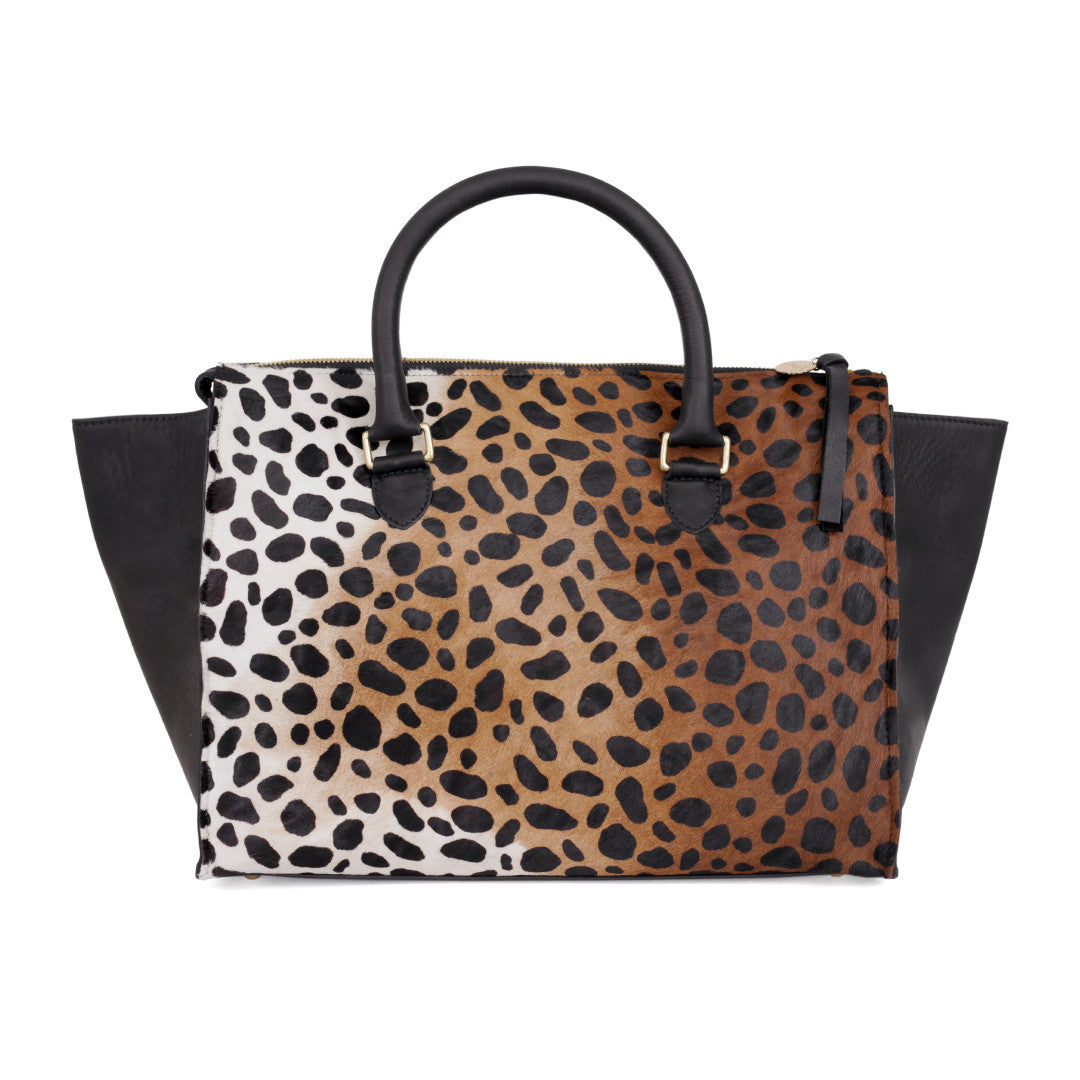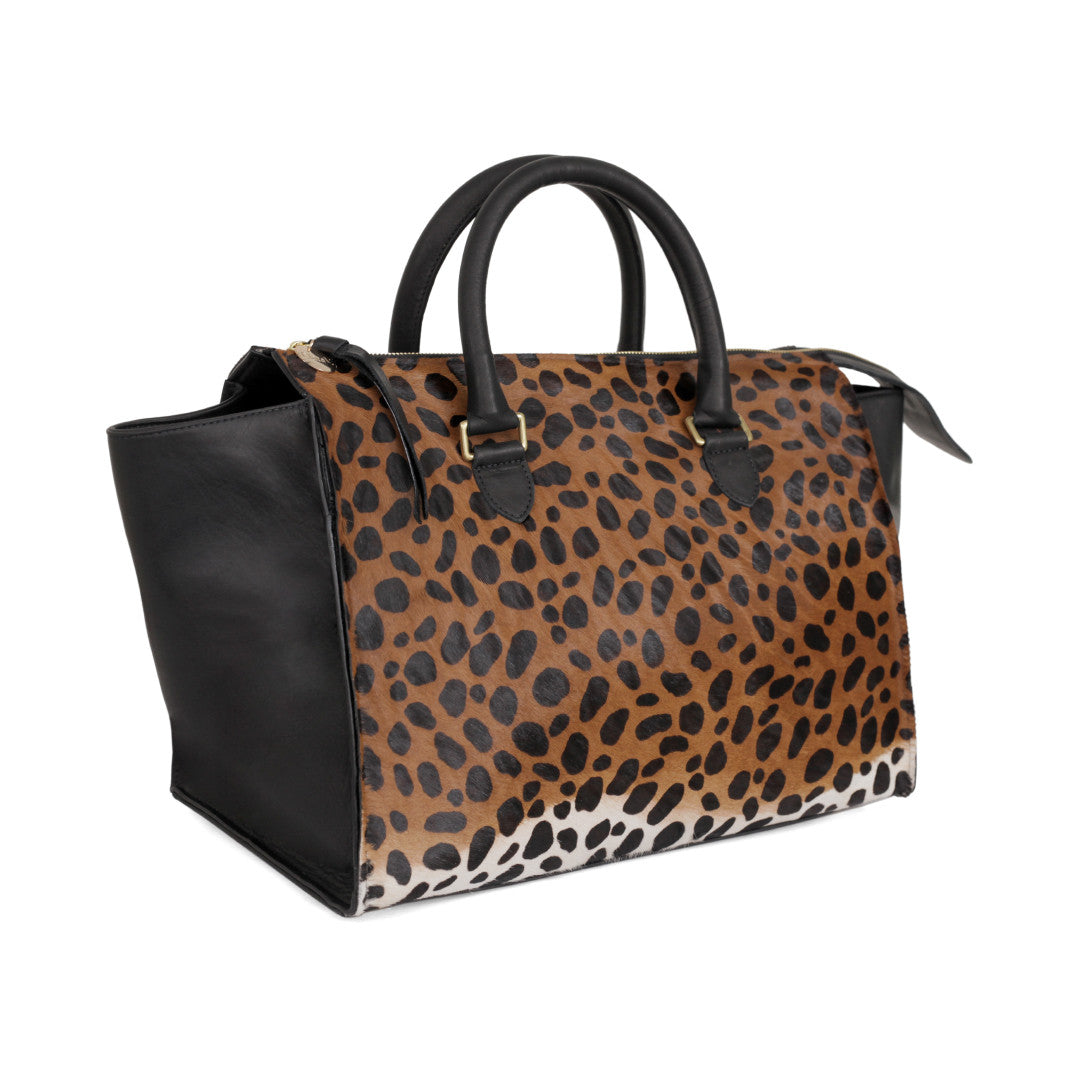 Sorry, no items match that criteria.
Details & Sizing
The Sandrine in Leopard Hair-On is our interpretation of the duffle. Made using natural materials with inherent color variations make each Sandrine unique.The Sandrine features a flat base with protective feet, black lamba top handles, interior drop pocket and separated compartments to easily organize your essentials and an extended top zip for an extra roomy opening. The side gussets pop out, creating additional silhouette options. It is finished with an extra-long zipper tail that's perfect for monogramming.

Variances in the color of the leopard print are inherent to the hide and may include both light and dark patches. Because most of our leopard bags use separate panels in their construction, the leopard on opposite sides will not be uniform and may be asymmetric or show slight variations in color. None of these variances are signs of damage but rather native to the animal and make each Sandrine unique

Dimensions: 13" x 8" x 9"
Handle drop: 5"
Style #CB10013-020
About Le Resale
Say hello to the resale marketplace for pre-loved Clare V. Find treasures from seasons past or trade your vintage Clare V. for credit towards future purchases and support the circular economy. Le Resale products are listed for sale by our community. After you purchase, the seller will send the product directly to you.
Keep it simple, keep it chic, pass the rest on.
All orders are FINAL SALE and ineligible for cancellation.
Have an item to sell? Sell it on Le Resale.
Le Resale items are fulfilled by the community.